Assembly | Durability | Construction | Return & Warranty | Replacement Parts | Sizes | Accessories| Maintenance | Other Questions | SALES?


Assembly:
How complicated is assembly?
Feedback from the majority of our customers is that assembly is easy. The setup is lego style nuts and bolts.
How long does assembly take?
The majority of customers take about 1.5 hours to setup up. It's usually longer if you do not read the instructions first!
Do you have any tips?
We incorporate tips into the instructions as they come up. The other place to look for tips is in the testimonials.
Do I need special tools?
Standard tools such as a ratchet set are required. If you want to secure the anchor plate you may require a drill or large hammer.
back to top
Durability:
What kind of snow load can the frame handle?
The frame can handle a distributed snow load of approximate. 75 pounds. We recommend that you clean the snow off if it is wet and heavy with water.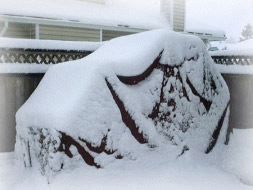 Will it blow away?
When the bike is properly installed on the anchor plate the Bike Barn non-contact motorcycle cover will not blow away. You can place some standard wall bricks (cinder blocks) or other heavy objects on the grounding plate at the inside edges as ballast for when your bike is not inside.
How do you secure the base?
The base can be secured with weights on the anchor plate inside.
A more permanent method is to drill holes for concrete bolts and bolt the anchor plate to the ground. There are 2 holes in the anchor plate for this purpose. If you are installing on ground a long spike does a good job.
back to top
Construction:
What material is the Bike Barn motorcycle covers made of?
The Bike Barn motorcycle cover frame is made from 1/2" commercial grade galvanized steel. The tubes are galvanized inside and out to prevent rust from the inside out. The Bike Barn tent is made from 100% polyester fabric engineered for outside use. The fabric has an exterior coating of water repellant to bead off water and an under coat of polyurethane to prevent water from seeping through.
Will the seams leak?
All seams are sewn with a marine grade thread that you may see light through on a dry day. The thread is designed to instantly expand to fill the hole in the presence of water preventing leaks. Just dump a bucket of water on the tent on a dry day and see if it leaks.
Will the frame rust?
The galvanized steel will prevent rust in the typical uses for the Bike Barn.
What is the life expectancy of the tent?
There are many tents still in use from the first Bike Barns 6 plus years ago. We estimate a reasonable tent life to be 5 years in a harsh environment such as Florida coast. Replacement covers are available.
back to top
Return and Warranty:
How do I purchase Bike Barn products?
You can purchase Bike Barn products buy:
____________________________________________________________________

ONLINE ORDERS
• Order online by using our Secure Online Order Form locator below:
| | |
| --- | --- |
| | Online Payment Options: |
____________________________________________________________________
PHONE ORDERS
• Order by calling the following numbers:
North America*: Toll Free Line: 1-866-668-6164,
*Including Contiguous US, Canada, Hawaii and Alaska.

British Columbia: Phone: 604-521-6444,

Other Locations*: Phone: 604-521-6444,
*Including UK Region (England, Channel Islands, Isle of Man, Northern Ireland, Republic of Ireland, Scotland and Wales), APO Asia, APO Europe, APO Guam and Europe.
| | |
| --- | --- |
| | Phone Line Payment Options: |
____________________________________________________________________

EMAIL ORDERS
• Order by sending an email with your phone number and we will call you back, or
____________________________________________________________________

FAX ORDERS
• Order by printing and filling out one of our Online Order Forms that is relevant to your geographical location and faxing it to us at: Fax: 604-521-3143.
____________________________________________________________________

What are the shipping charges?
Ground shipping charges are varied by location and are stated on the Secure Online Order Forms.

How long does delivery take?
We usually ship the next business day from date of order.
• Delivery is usually 5–7 business days to Contiguous US, Canada, UK Region and Europe.
• Delivery for APO Addresses is 1–6 weeks depending on the location.
• European APO orders from our UK warehouse may take about 1 week.

What is your return policy?
You can return the Bike Barn products for a full refund 30 days from date of purchase provided the Bike Barn product is in resalable condition – no hassle. You are responsible for return shipping.

What is your warranty policy?
The Bike Barn motorcycle covers carry a life time warranty against manufacturing defects in the product. The warranty excludes normal fading of the cover, abuse and any damage from use. All shipping is the responsibility of the customer.

back to top
Replacement Parts:
Let's face is, stuff happens. If you break a pole or a Cam Lock strap we'll help you replace your components and get your Bike Barn back up and running. We want to keep you happy! For replacement covers you can order online. For everything else that you may have questions about replacing or otherwise, send us an email at: sales@thebikebarn.net.
back to top
Sizes:
Please see our selection chart that lists models and the proper Bike Barn Cover.
back to top
Accessories: Heater
The Bike Barn heater is a low wattage heater that's designed to remove damp or moisture air rather than heat the inside of the Bike Barn non-contact motorcycle cover. It raises the temperature enough to create a convection up and out but will not make the inside toasty warm.
back to top
Maintenance: Cleaning
We know that it's difficult to keep things looking brand new all the time, and your Bike Barn may experience this over time. So for cleaning your Bike Barn cover we recommend:
- One gallon warm water
- One cap full of bleach
- 2 tablespoons of TSP - (the stuff in laundry detergent)
Rub it on to the cover with a damp cloth or light bristle brush (only rub lightly regardless). Let it sit for a couple of minutes then rinse off. The solution will kill the mold/fungus etc. Put a little clean solution and let it dry on for a lasting effect.
back to top
Other Questions
Is the Bike Barn motorcycle cover portable?
The Bike Barn motorcycle cover is considered a semi-permanent structure and is designed to be bolted to the ground. It can however be easily relocated and transported in the open position.
Who is PTI Products Inc.?
PTI Products Inc. Sales and Marketing, is a division of PTI Inc. A Large Component Part Manufacturer located in Coquitlam, British Columbia, Canada. We have been in business for over 20 years, manufacturing quality products. We are active in our community, supporting various charities, and community organizations.
back to top
SALES?
"When is your next sale?"
The Bike Barn typically has a Free Shipping Sale in time for holidays and events.
Stay up to date with our sales and everything Bike Barn related by following our Facebook Page!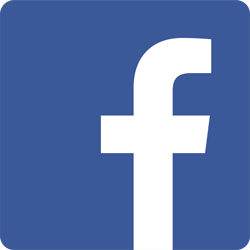 back to top